The sea, the breeze, that Mediterranean aroma
Cala Conta (Platges de Comte) is undoubtedly a unique place. A corner connected to the Mediterranean Sea. Fresh sea air, rocky areas, white sand, crystal clear waters and wonderful sunsets. Ibiza at its best.
Mediterranean flavor
in your dish: Passion for
products of the sea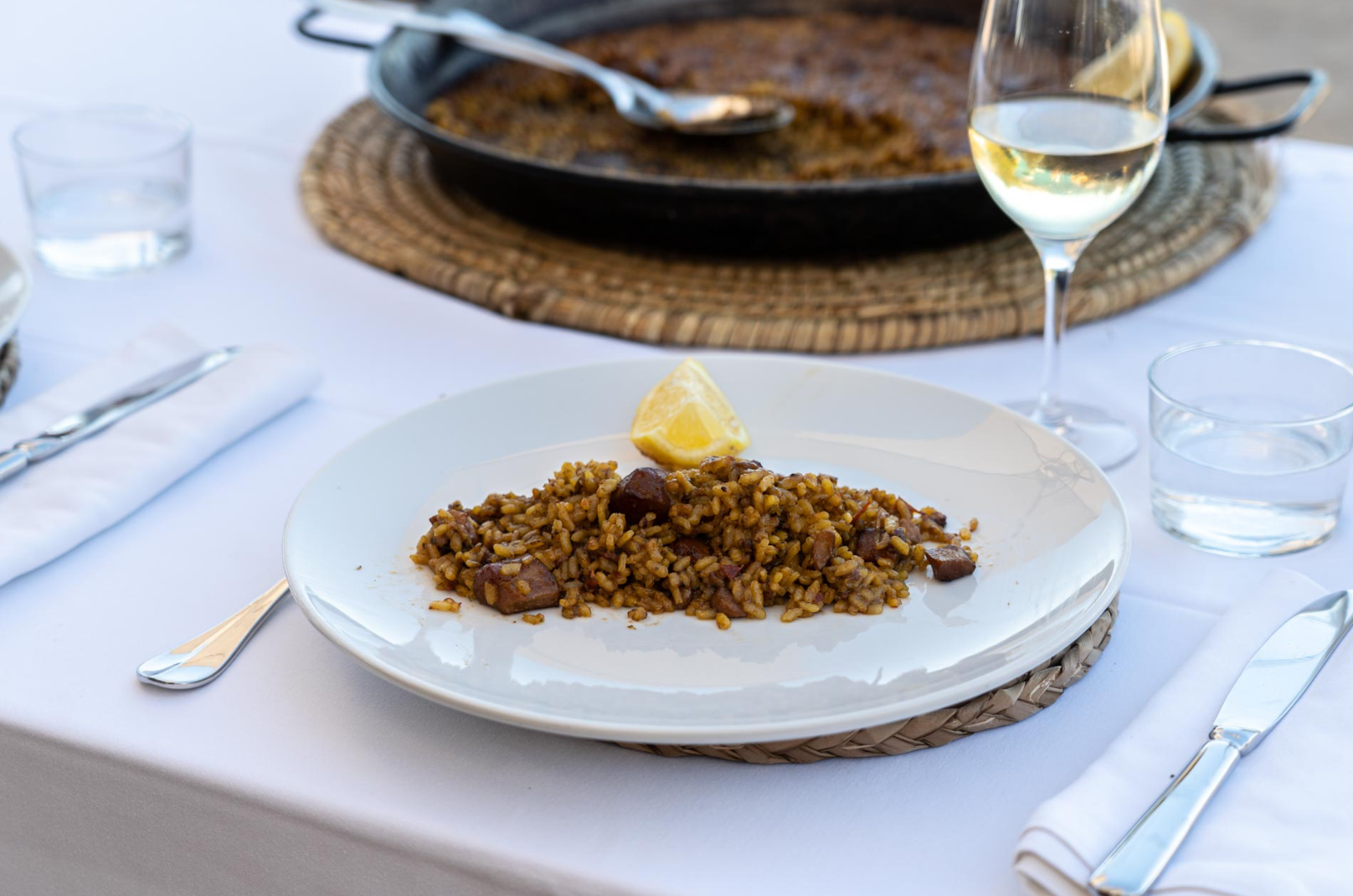 Our gastronomic approach is based on the Mediterranean products and the marine recipe book of Ibiza. Fresh ingredients and proximity are the essence of our kitchen.
WEDDINGS IN CALA CONTA
Marry in Ses Roques
Such a special day, the celebration of your wedding, deserves the best. We offer you one of the most idyllic and romantic places on the island of Ibiza, and perhaps the entire Mediterranean coast, Cala Conta (Platges de Comte). Facing the sea, and with views that will surprise your guests. A truly unique enclave, to celebrate your wedding and make it a memorable day.