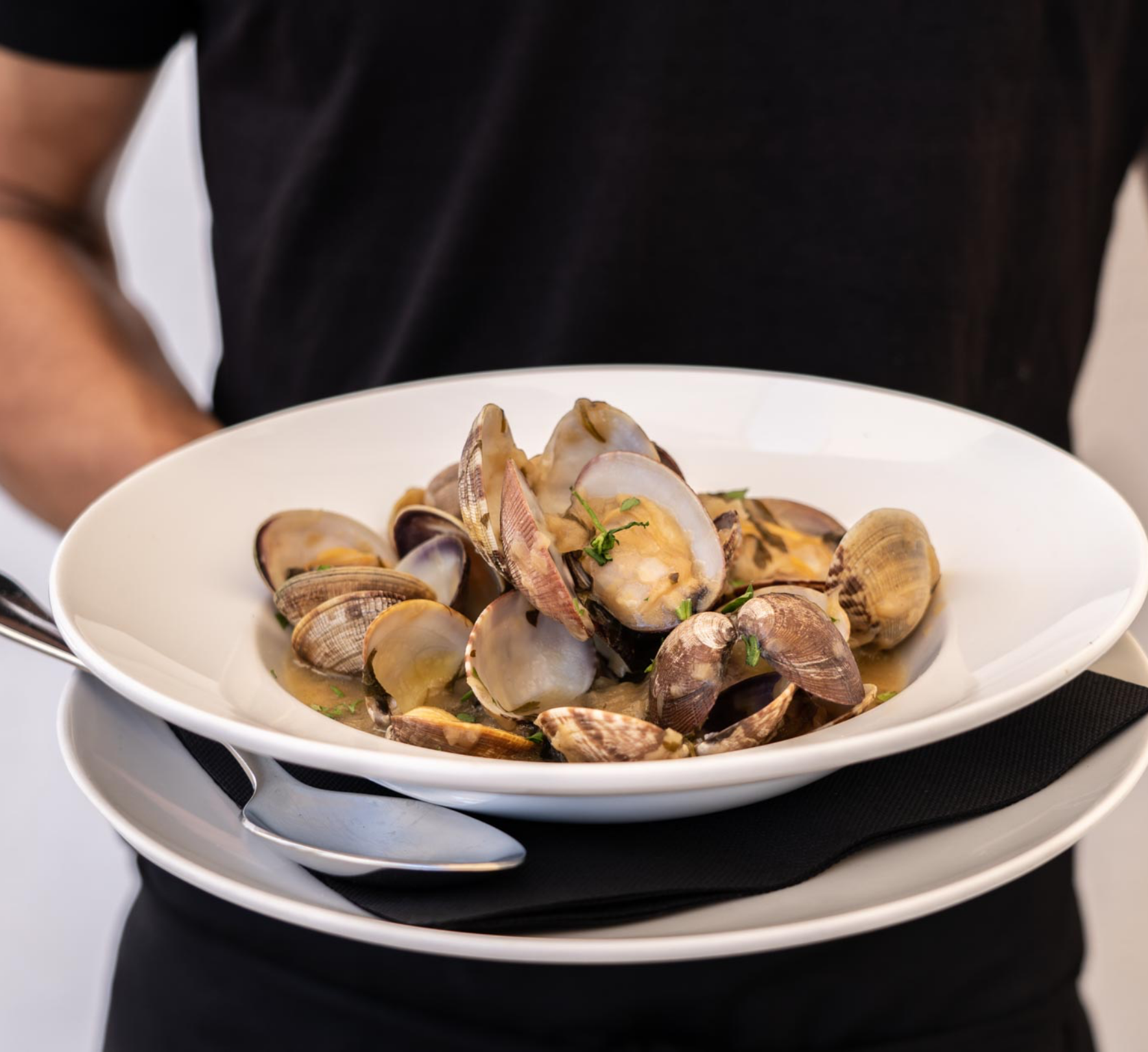 Local cuisine looking
to the Mediterranean
Our cuisine looks at the seafood and Mediterranean cuisine of Ibiza.
Fresh fish and seafood; rice and paellas; the bullit de peix and the fideuà; seafood rice, black rice or brown rice. Ibizan specialties and dishes all based on true marine life.
Ses Roques Restaurant suggests a menu of dishes and specialties of Mediterranean and seafood cuisine from Ibiza. Our gastronomic approach is based on Mediterranean fresh and quality products. Fish and seafood, rice and paellas, starters and salads, desserts and cocktails… We also have a wide range of white, rosé, red wines together with cavas and champagnes to complement in the best way with our culinary offer.
We highlight some dishes from our menu…
Starters
Anchoas en aceite de oliva virgen extra
Ensalada de queso de cabra y crispy de bacon
Nuestra ensalada 'Ses Roques'
Carpaccio de ternera, rúcula, piñones y parmesano
Gambas al ajillo
Mejillones al vapor o marinera
Jamón ibérico y pan con tomate
Rices Dishes
Arroz negro
La fideuà
La paella mixta de carne y marisco
La paella de pescado y marisco
Nuestro arroz a banda
Fish
El Bullit de peix con su arroz a banda
Los pescados de nuestras costas al horno
Calamar fresco a la plancha
La brocheta de vieira, rape y gamba roja
Gamba roja a la plancha
Pata de pulpo a feira
Meat
El solomillo de ternera
Chuletitas de cordero asadas
Hamburguesa Black Angus 'Ses Roques'
Solomillo de cerdo con cebollas caramelizadas
More than 30 years in one of the most privileged places of Ibiza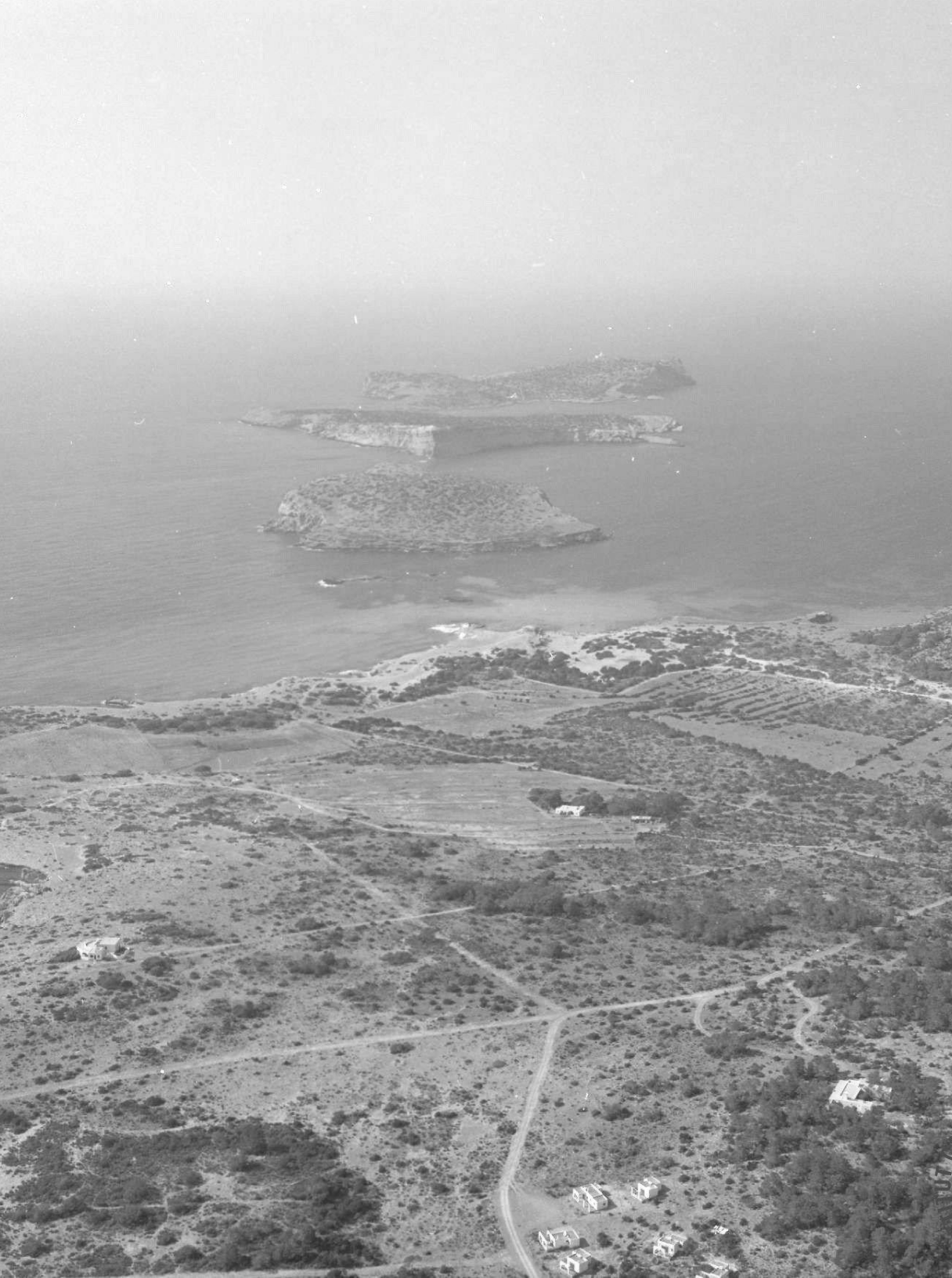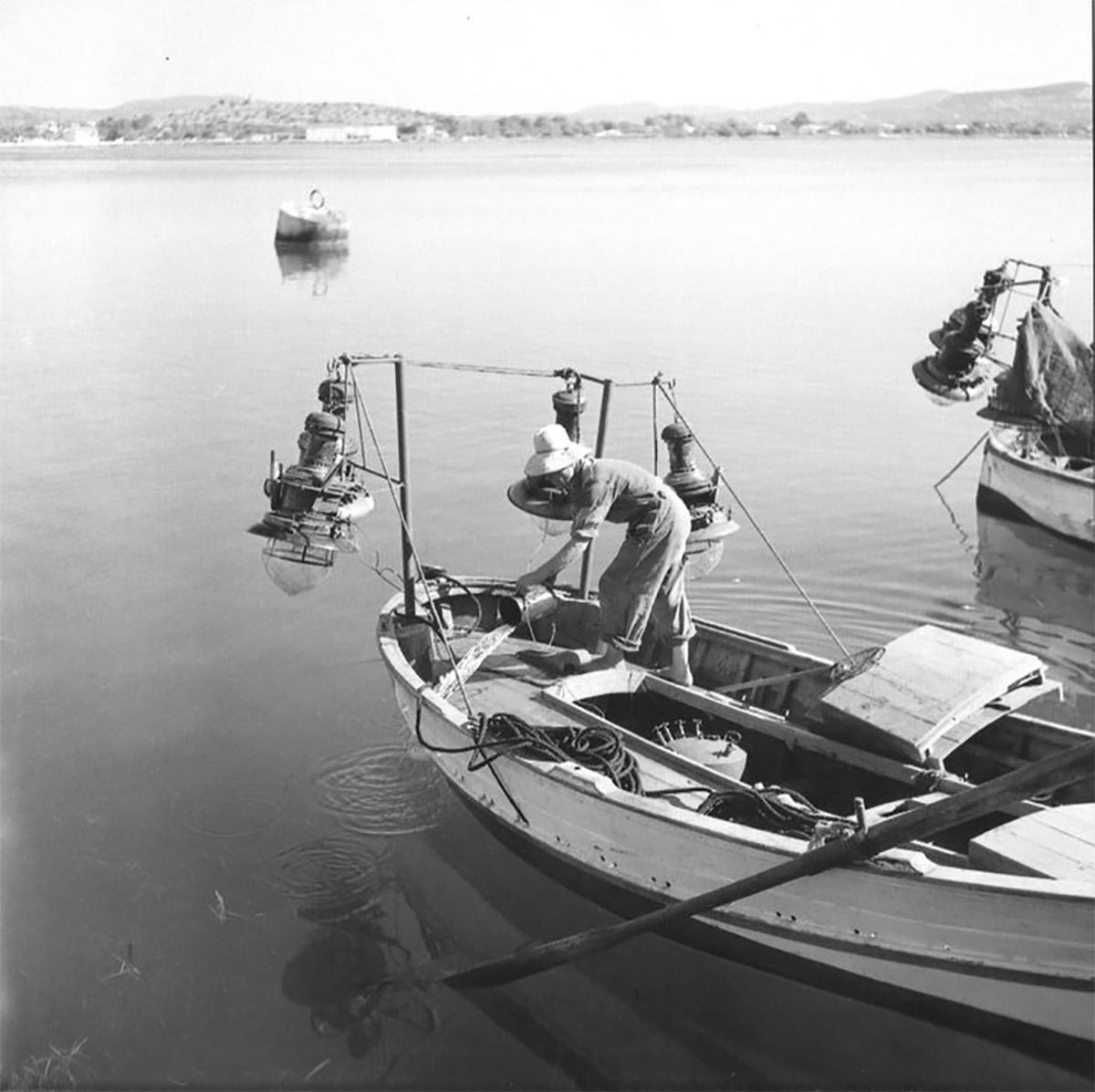 Ses Roques was opened in the 80s as a beach bar to serve tourists and hikers who visited Platges de Comte and arrived by boat from the town of Sant Antoni de Portmany where large paellas were made accompanied by rich and fresh sangrías.
Today, after more than 30 years of life. The restaurant has become an emblematic place on the coast of Sant Josep where rice and fish are the main dishes and thousands of diners enjoy every summer.
Ses Roques restaurant, being located in one of the most privileged enclaves of Ibiza for its views of the western islets, the beautiful light of the Mediterranean and the incredible sunsets. Many are the couples who choose us to celebrate their wedding and take the 'I do' facing the sea.