Cala Conta, a unique and natural spot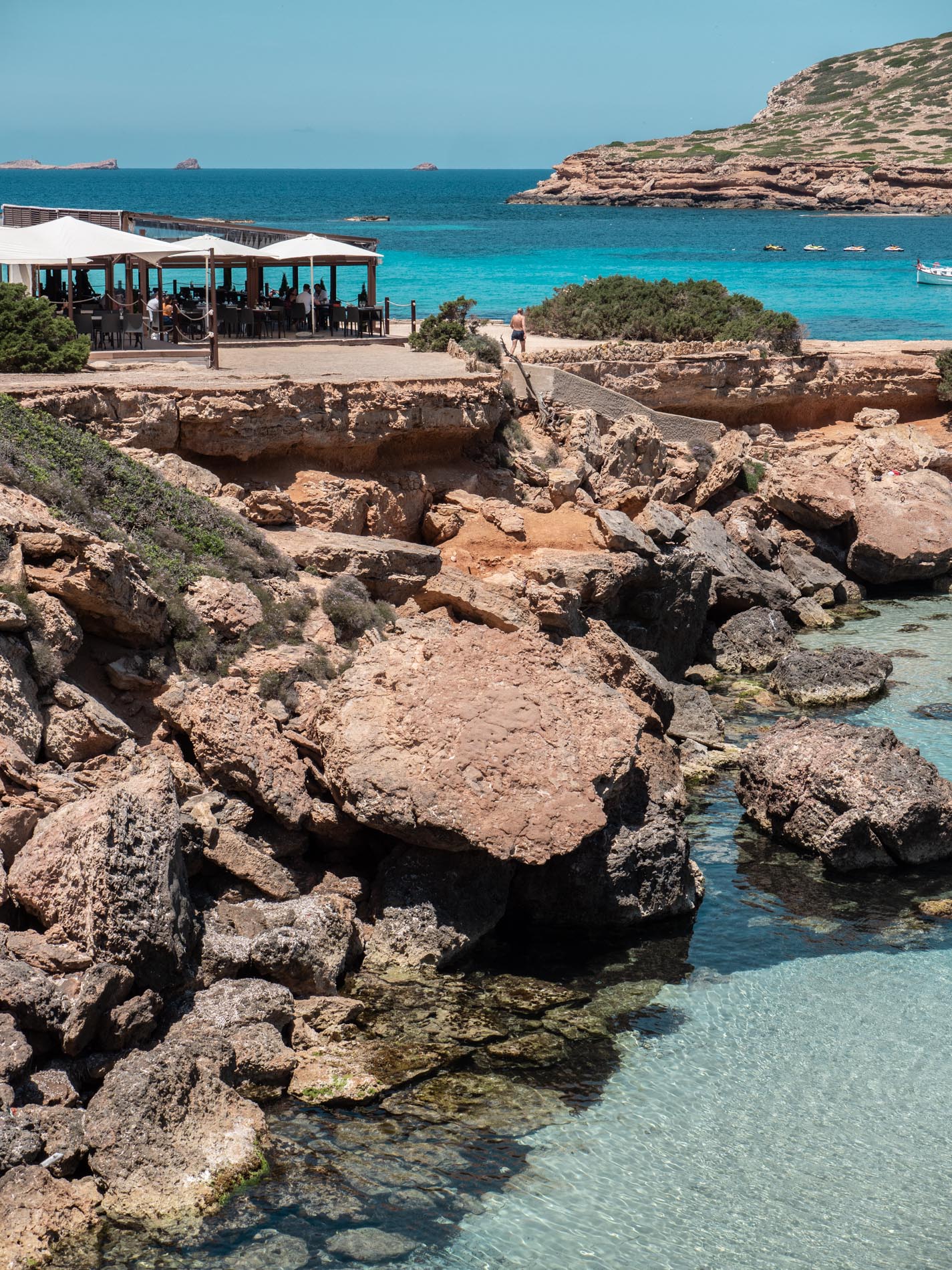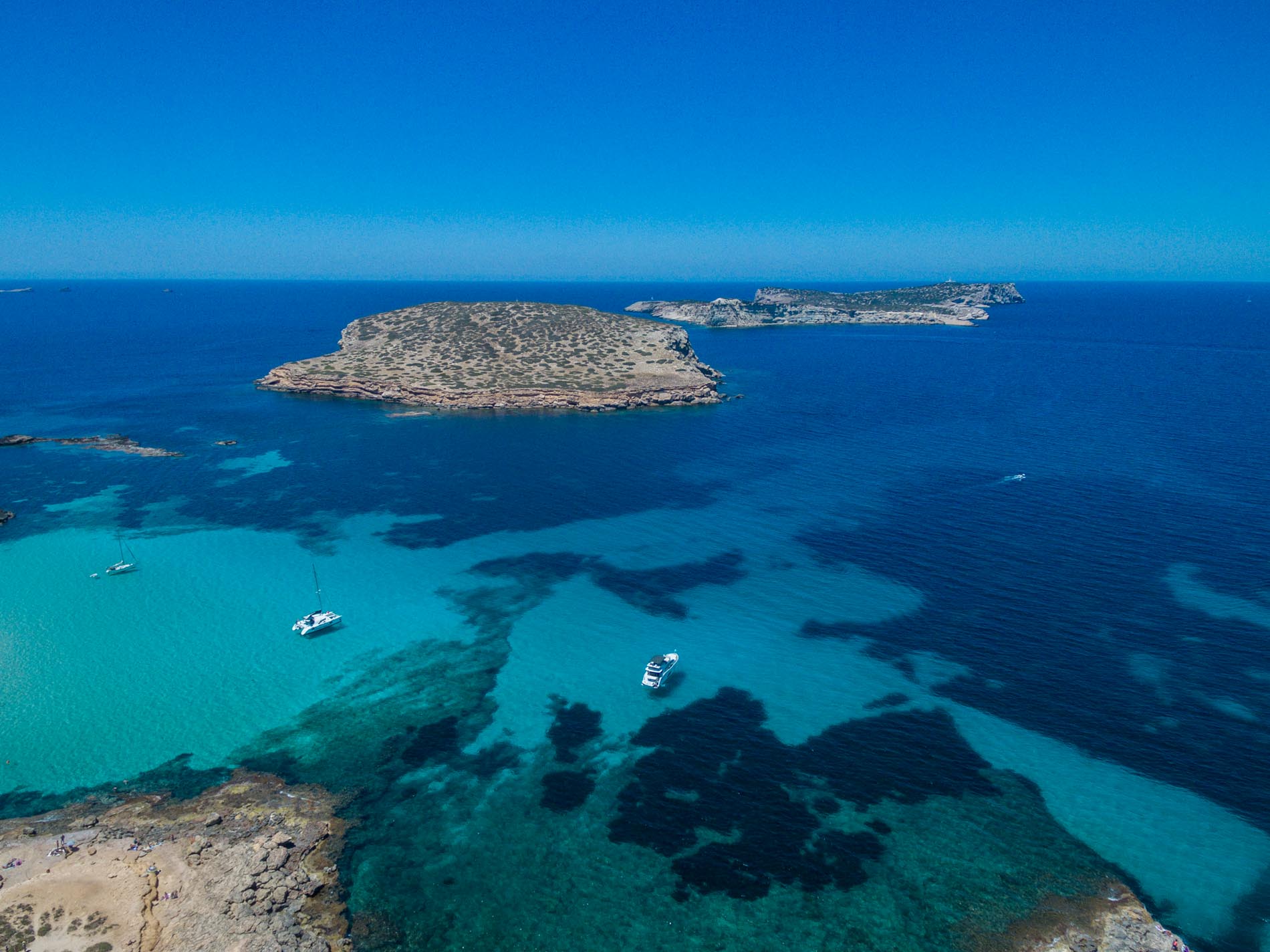 Platges de Comte, popularly known as Cala Conta or Cala Comte, is undoubtedly a unique natural sea spot and one of the best beaches in Ibiza, and for many, one of the most beautiful in the world.
Cala Conta is actually a set of coves, joined by beautiful and natural viewpoints. Fresh sea air, rocky areas, sandy areas and turquoise waters. It is located in the municipality of San José (Sant Josep de Sa Talaia), west of the island of Ibiza.
Discover the surroundings of Platges de Comte (Cala Comte or Cala Conta): Racó d'en Xic, the beaches, the jetty, Ses Cultivetes or Roques Males and the Torre d'en Rovira.
Cala Conta and the light of the Mediterranean
The union of some factors such as its seabed, white sand, rock, posidonia, the light of Ibiza and the Mediterranean, the crystalline waters and being open to the sea, cause the explosion of blue tones difficult to describe with words.
From its coast you can see the islands of Es Bosc, Sa Conillera, Ses Bledes and S'Espartar, making the views from the coast even more incredible and therefore, from our terrace of the Ses Roques restaurant.
The early evenings and sunsets of Cala Conta are among the most spectacular in Ibiza.