Original cakes to sweeten your wedding in Ibiza.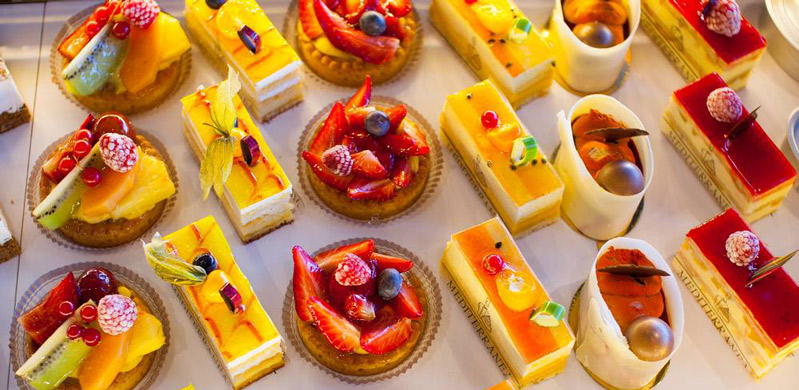 One of the most significant moments of any wedding is to cut the cake, when all the flashes from the cameras are turned on to capture a moment that will live on in your memories forever.
However, despite this being a very important moment, many people do not give attention to the type of cake they choose and, the truth is, that it really is something that should be given much thought, and today when there is such a wide variety, there is no need to opt for the typical cream and meringue cake topped with the outdated bridal figurines.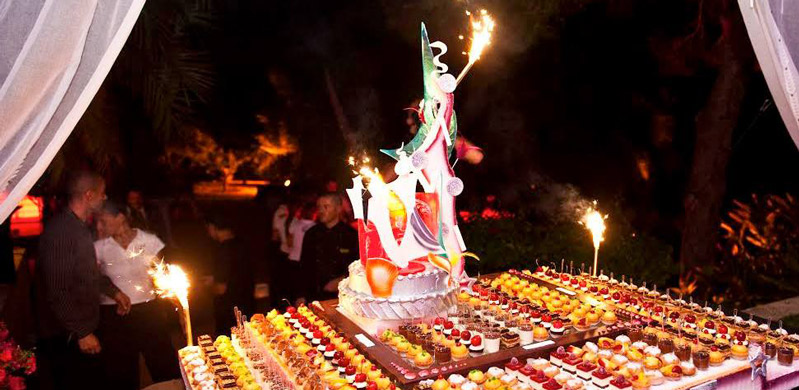 The choice of cakes is immense and although white tones still dominate, we can find almost anything: ones with floral motifs to original cakes in different colour tones such as moka, blue, red or chocolate with fruit. All this tastefully decorated with either bridal flowers, birds or leaves, some cakes are often decorated with natural flowers or fruit. Another new idea now on the market is high class cakes which imitate, in a real authentic way, the same material used in the bride's dress. This gives the impression that everything matches. One thing that has changed immensely is the cake figurines. Now they are much more original and modern so there is no need to choose the traditional bride and groom. Cupcakes and personalised cookies have also become very popular and these can be decorated with a similar motif as the main cake and served alongside.
The moment of the cake is very special and many couples like to celebrate it by having, for example, a firework display or a live musician playing. All this would be a prelude to the start of the opening dance of the bride and groom and the party celebrations.
And what better setting to cut a wedding cake than Ses Roques restaurant on Cala Conta. This is the ideal venue for a wedding. Situated by the sea with a view of one of the most beautiful beaches in Ibiza, Ses Roques has the capacity for up to 220 guests and proven experience in the organisation of weddings. We also offer personalised advice for every celebration.
If you are looking for the cake of your dreams for that special moment then the place is our collaborator the pastry, La Mediterranea Ibiza, with creations from the master French baker Nicholas Benvenuti.
There you can find all kinds of pastries, cakes and cupcakes with exquisite, modern designs.
Discover the Special Menu for Weddings and events at Ses Roques.