Seven gift ideas for the bride and groom at their wedding. Original ideas!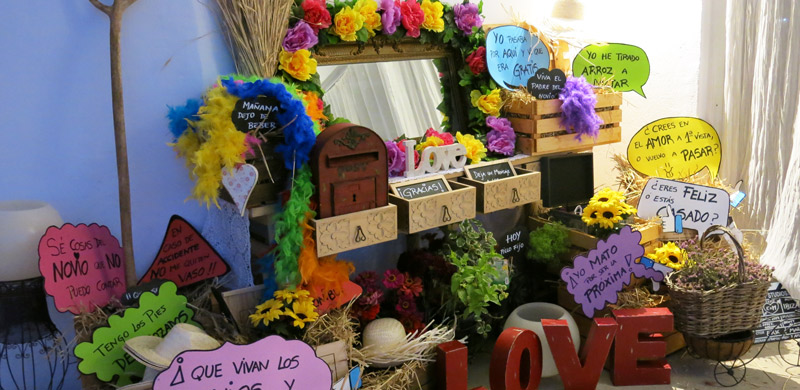 Choosing a gift for a wedding is not an easy task. It is a present for a very special day and becomes even more important if the happy couple are friends of ours. Here are seven original ideas.

A romantic getaway. Everyone likes to travel, so it is a gift that always wins. In this case it is best to choose a romantic destination, such as the incredible city of the canals, Venice or the amazing city of love, Paris.
Make a video of friends. This is an ideal gift if we are close friends of the couple. It does not cost a lot of money and will be an unforgettable memory that they will watch over and over again. The most complicated part is getting all the friends to agree on the content of the video; however it will be well worth it!
Arrange a "photocall"at the wedding. This is another original idea that the couple are sure to like. All you have to do is arrange a "photocall" at the wedding choosing a suitable background and take photos of all the guests. You could add costumes or accessories to make the pictures more fun and then place them in an album to complete the gift.
Music. It may perhaps be a good surprise for the wedding day to hire a spectacular music show especially for the bride and groom. For example, we could choose a dj, a jazz trio, a guitarist, a saxophonist… or even a gospel choir!!! Everything is possible but always bearing in mind the musical tastes of the couple.
A Spa and beauty session. Organizing a wedding can become very stressful so it would be ideal to give something to the couple to help them relax. The best option would be a spa session together with a beauty treatment which includes a massage.
A surprise show. In this case we have to consider what the couple would enjoy the most and hire that special artist who we know will leave them the most impressed. … There are some many possibilities.
Give moments and experiences. Your friends will almost certainly thank you if you present them with a few nights in a rural hotel in Ibiza (there are many and very beautiful ones, ideal for the newlyweds), with a romantic dinner in a luxury restaurant or maybe a special activity such as, paddle surf, a boat excursion, a balloon ride or even go horse-riding. These are just a few examples.