Some suggestions to consider in organising your wedding in Ibiza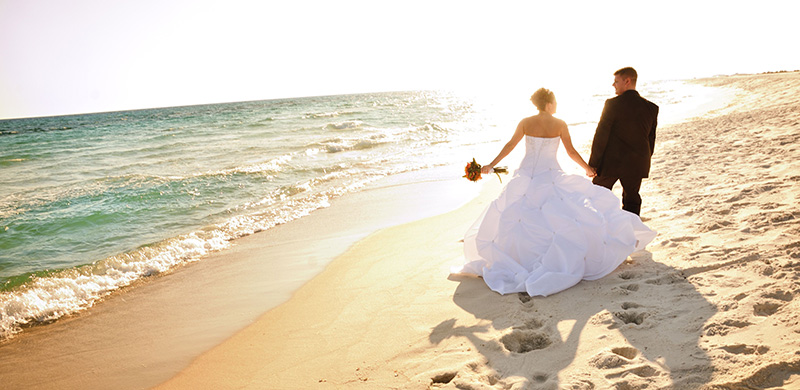 Your wedding day should be a day to remember and in Ibiza you will find all the elements you need so that neither you nor your guests will ever forget your special day. Ibiza is a magical place where you can enjoy a beautiful setting, an excellent climate all year round and all the necessary services so that all you have to do is have fun. From "Ses Roques" we would like to help you with some suggestions and tips so you won't doubt for a second, in organising your wedding on the white island.
1. Good weather all year: In Ibiza we are fortunate in that we enjoy a wonderful climate throughout the year. The majority of weddings on the island take place from April to October. Sunshine and mild temperatures will ensure you have an unforgettable day. Getting married on the beach in Ibiza is possible.
3. "Ses Roques", a gastronomic experience for your special day: Ses Roques offers you everything you need so all you have to do is enjoy yourselves with your family and friends. We have a special menu for weddings where you can choose the dishes which best suit your wishes. We are also flexible and can offer you different budgets so that you can choose freely. A team of professionals will ensure that there is absolutely nothing missing from your wedding.
4. The preparations: remember that your wedding day should be special, especially for you and your partner. Therefore, take care to choose your own (maybe with the help of a professional) details that will make for an unforgettable day. These details range from the floral arrangements to the choice of music, the décor, the keepsake for your guests etc. Choose the things you like and turn your wedding day into a unique occasion that will stay in the memories of everyone.
5. Transport: the choice of transport for your wedding day is important for both the bride and groom and the guests. Remember that in Ibiza there are several companies who can take care of the transport for your family and friends and it is important that you choose the one which you find appropriate for your style of wedding. You can choose car hire or minibuses and vans or if you prefer something a little more exclusive you choose luxury cars, limousines and classic cars. Look around and take advice so that everyone can discover Ibiza in the way that you like.
6. The accommodation: Ibiza is one of the best now tourist destinations in the world, so accommodation should not be a problem for you and your guests. You can choose from the most classic hotels to country houses and hotels. Rural Ibiza has a lot of charm and can also be very luxurious. Choose the accommodation that goes along with the style of your wedding. Your guests will be enchanted.
7. Discover Ibiza: while you immerse yourself in the preparation for your wedding, your guests can discover the island in many different ways. There are tours and excursions all over Ibiza. Visit the cathedral, stroll through the neighbourhood of "La Marina" or lie on any of the wonderful white sandy beaches with their crystal clear waters that we have on the island. These could be great plans for your guests to enjoy themselves while they await your big day.
Make your wedding a special event in Ibiza.
Photo courtesy: Carrie Darling